Countdown
Motion Design Project

Experimenting with simulation nodes in blender to create random particle like effects that loop.

As the effect is procedural all elements can be changed on the fly - a reason for my interest in this kind of workflow.
A wireframe view of the animation shows that the uv sphere instances are all their own seperate objects meaning they all have individual parameters that can be manipulated.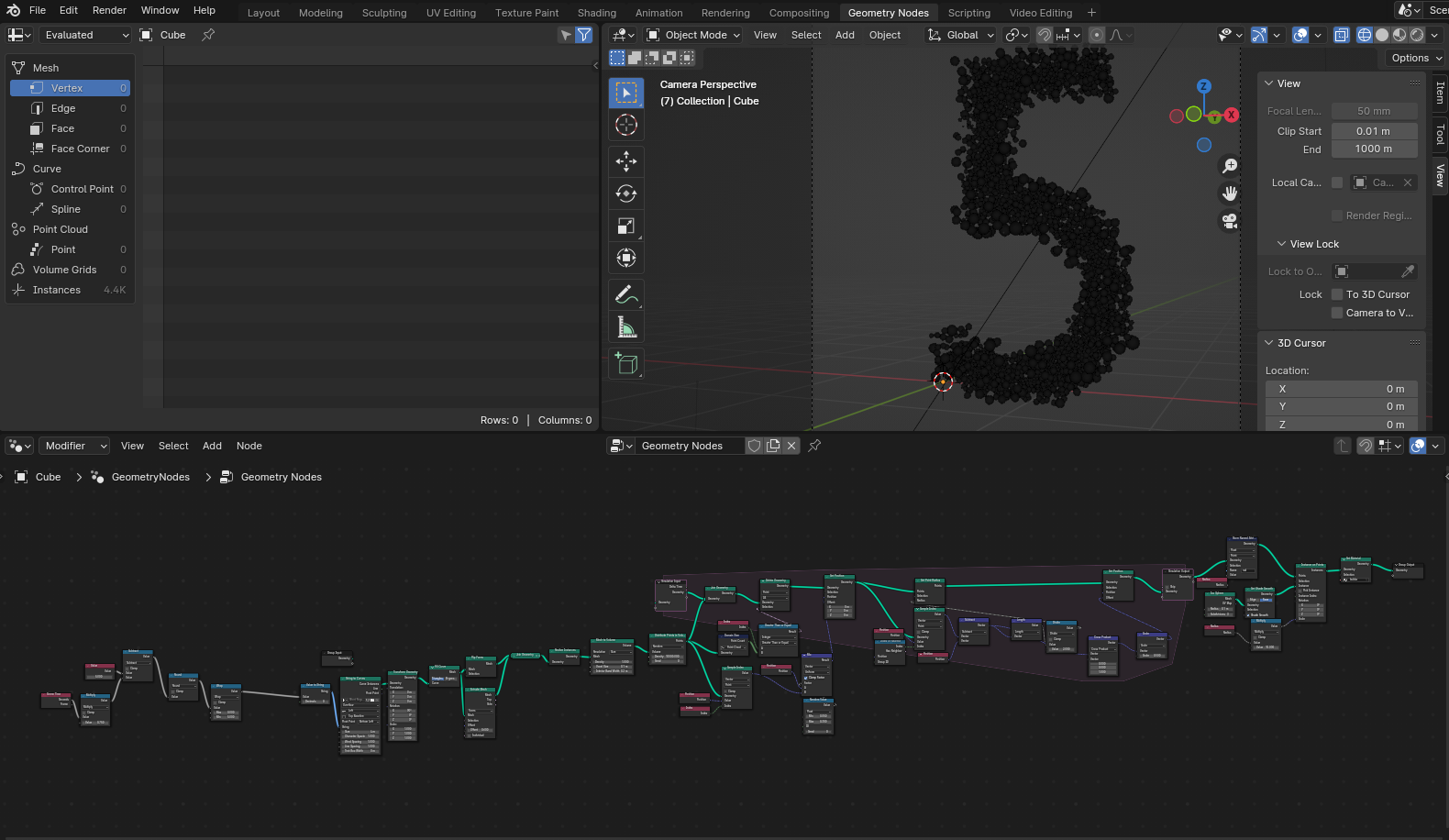 The node system in blender is linear (left to right) - simulation nodes work inconjunction with geo nodes inorder to repeat certian function (all node in the purple section above) this is what allows the motion to look as if it is being simulated at random.