Skittles Ad
Motion Design Project

A work in progress project - making a fake advetisement for the sweets 'skittles squishy clouds'.

I plan to make the ad a show reel of different motion animations - this is one test shot showing the texture of the sweet.
Next I plan to have a shot similar to the original ad wher it 'rains' the sweets into a pile on a massive scale.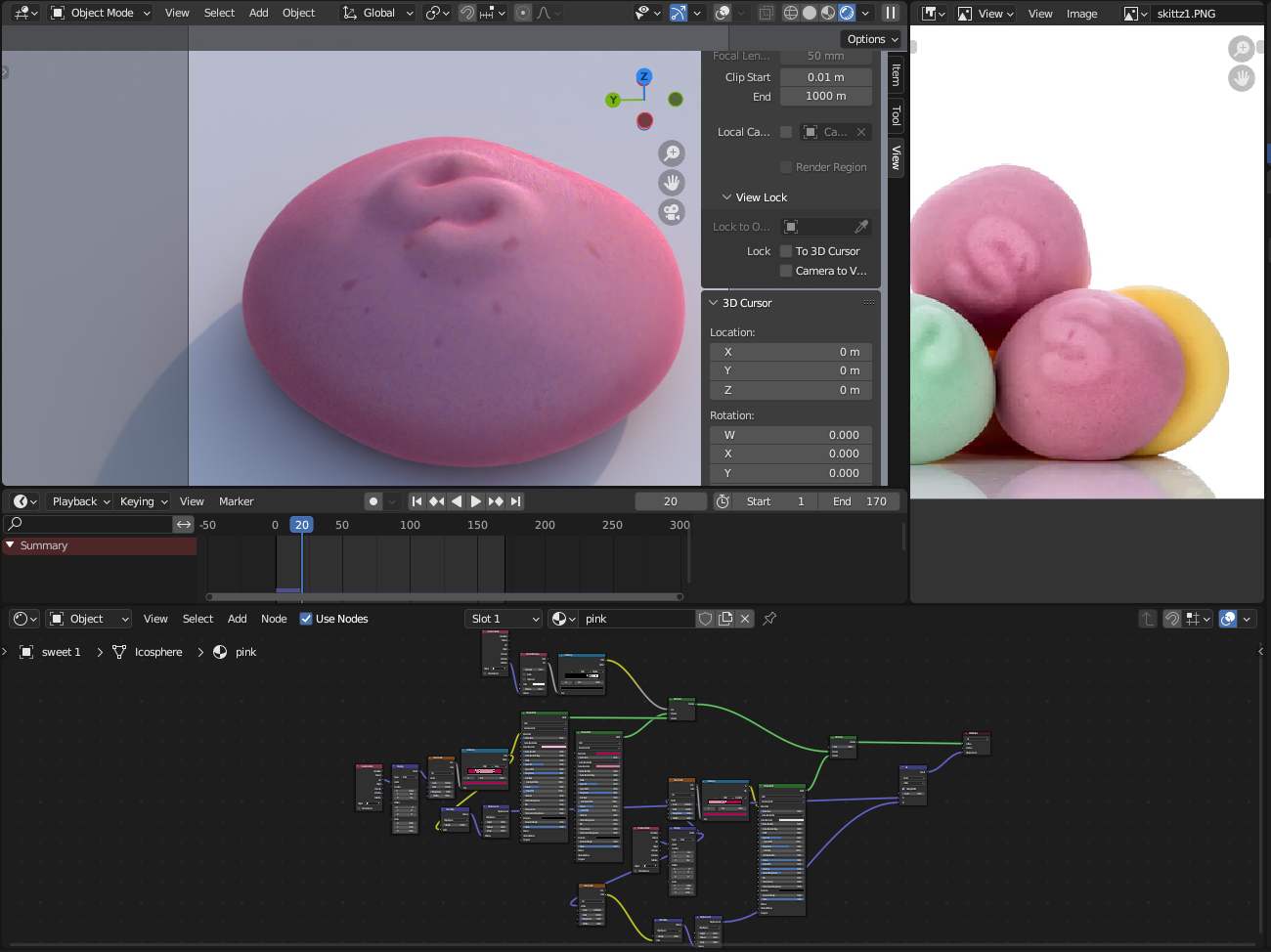 This node system shows my approach to recreating the sweets texture - layering shaders for highlights, shadows and fine grain details .